Swimming is a great way to keep fit. It offers a total body workout and is a relatively low-cost way to boost your activity levels and have a good time as a whole family. It's also brilliant fun and we here at Everyone Active have a number of fun swimming pools dedicated to making sure you and your family have a fantastic time.
Our Top Fun Swimming Pools
Whether water inflatables and floats are your thing, you prefer relaxing in the lazy river or whizzing down the slides, take a look at our list of destination pools to find out about the exciting water-based activities available at some of our centres across the country.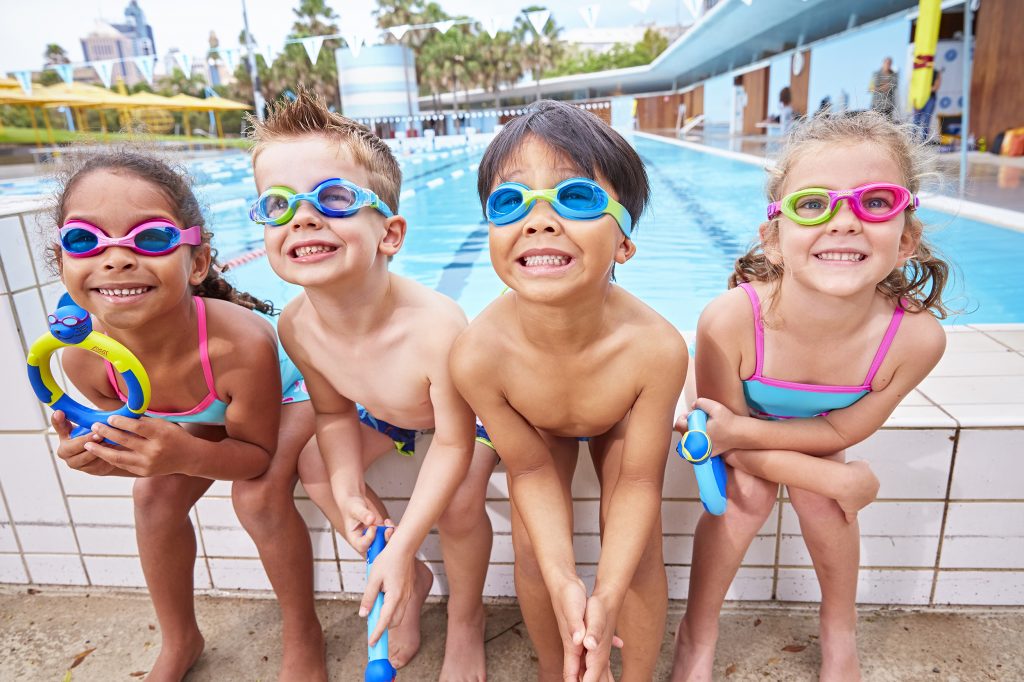 Located in the heart of Ayelsbury, Aqua Vale Swimming and Fitness Centre offers an excellent mix of both indoor and outdoor water fun.
The entire family can have a wonderful time making use of the slides and water features in the leisure pool. You can also relax in the lazy river and float your way to the outdoor glass house pool. This comes complete with a retractable roof – perfect for when the sun has got its hat on!
For the more competitive and confident swimmers among you, there is also an eight lane, 25m competition pool.
Bracknell's Coral Reef Waterworld is one of the UK's largest indoor and interactive water worlds. It features five fun and interactive flumes, a pirate ship, an erupting volcano, a free-form leisure pool, fountains, bubble pools and even lazy river. All this means is there's sure to be something for everyone to enjoy!
There is also an adults-only spa area for you to make the most of during your visit. However, you and your partner should alternate your spa time, as children must be supervised at all times.
Due to the popularity of the facility, members and visitors are required to book online, this saves on queuing time and ensures customers get the best experience possible.
Moorways' water park is an amazing family destination. It's here you'll be able to enjoy the centre's headline features such as the flumes, the water slides and the Wow Ball wave creator, all of which help to make the water as fun as possible for the whole family.
While the centre boasts a spacious swimming pool, steam room, sauna, state-of-the-art gym. sports hall and group exercise studio, the FlowRider is what it's really known for.
The FlowRider combines the most-loved aspects of some of our favourite board sports, such as wakeboarding, snowboarding, surfing and skateboarding. It generates a thin sheet of water (approximately three inches deep) that flows over a stationary wave. It can take a while to master. Once you have cracked it, you'll be able to ride, slide up and turn and carve down this simulated wave.
Each weekend Sunderland Aquatic Centre hosts the ginormous Atlantis Adventure Mega Inflatable Assault Course. The region's biggest mega inflatable is suitable for children and adults aged eight and above. Take the challenge over the weekend and school holidays – extra points if you don't fall in!