If you're struggling to think of activities to do either with your family, friends or colleagues, then TAGactive – which is becoming available at and increasing number of Everyone Active centres – could be for you. TAGactive is an arena based game designed to test strategy, speed, agility, awareness and bravery, while promoting fitness, fun and competition! It's perfect to enjoy at the weekend, after school, work, or during the school holidays.
What is TAGactive?
TAGactive is an arena based game designed to test strategy, speed, agility, awareness and bravery, while promoting fitness, fun and competition!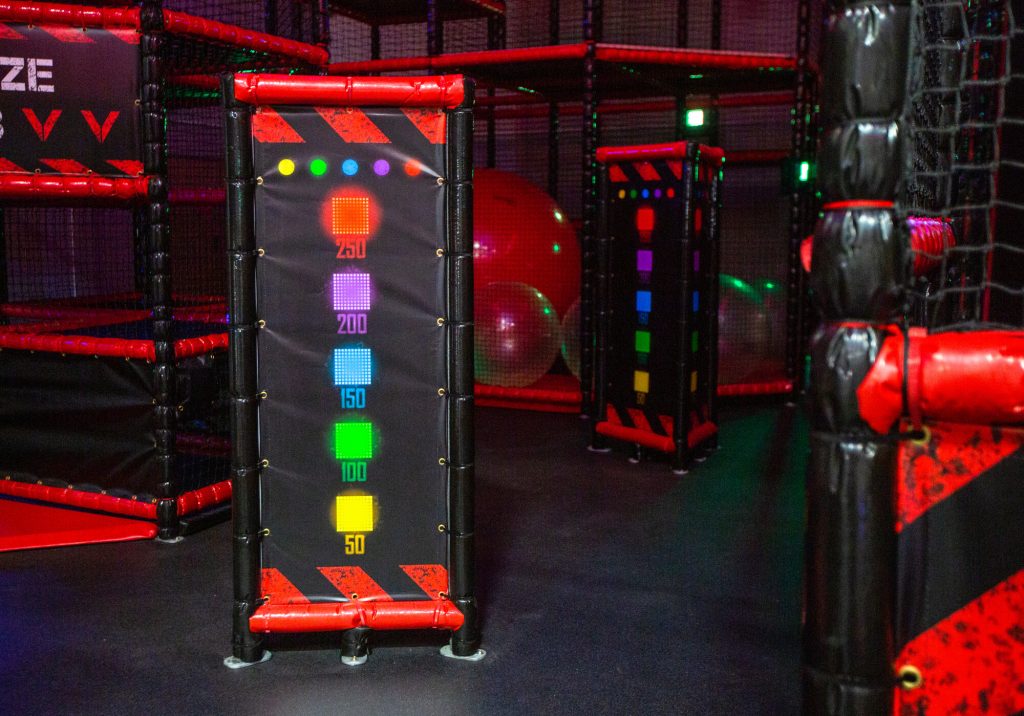 The aim of the game is to collect points using a wristband. You swipe your wristband against illuminated TAGs in order to collect points. The harder these TAGs are to reach, the more points you get. Your total is then totted up at the central computer and a winner declared.

All this takes place within an arena, which is made up of a complex structure of inter-connected, but separate activity areas. Each separate area contains unique challenges that require you to use both physical and mental agility in order to collect the maximum possible number of points allocated 15-minute game time. Most will play three 15-minute games during one session.
TAGactive Soft Play
As well as the standard TAGactive games, some centres are offering TAGactive soft play. This combines everything that's great about soft play and TAGactive to give the ultimate experience for kids aged 12 and under.
It works in a very similar way to TAGactive detailed above, but is contained within the soft play facility, rather than the TAG Arena. Players get a wristband and, rather than points, players are tasked with finding and collecting different shapes.
There are stars, diamonds, circles, hearts and rainbow shapes located on beacons dotted around the arena and players just have to tap their wristband on each one to collect them. At the end of the game, the players download their wristband on to the TAG Play hub and the individuals and teams who have collected the most shapes overall, as well as the largest number of each of the different types of shape, meaning there's more chance for more kids to be a winner!
What can I wear?
To enjoy our TAGactive course you need to wear comfortable clothes and trainers. No jewellery or sharp objects such as belt buckles or clothing studs are permitted.
Shoes – Wear sensible sport shoes. (Open toes shoes, croc type shoes, espadrilles or open back shoes must not be worn)
Clothing – Wear suitable full body clothing, i.e long sleeve top and full length bottoms. Secure all drawstrings prior to participation.
Do not wear items of clothing with sharp items on them. Do not wear torn clothing. Remember to wear clothes you don't mind getting dirty or even slightly damaged.
Jewellery – Remove all jewellery. Please do not bring these to the session.
Hair – Secure tie back loose hair prior to participation.
Loose Items – You must not have anything in your pockets or attached to you that may fall. This includes all electronic devices.
Medication – Bring all medication you may need throughout your activity.
Food / Drink – Do not take food or drink into the TAGactive arena.
Where can I enjoy TAGactive?
We currently have four centres that offer TAGactive. They are as follows: